Akashia is the stage name of Eric Flint, a drag queen from Cleveland, Ohio. Akashia was a contestant on the first season of RuPaul's Drag Race.
Biography
Akashia

| | |
| --- | --- |
| Season Competed | Season 1 |
| Ranking: | 7th Place |
| Mini-Challenges Won: | 1 (Ep. 2) |
| Times as Team Captain: | 1 (Ep. 2) |
| Main Challenges Won: | 0 |
| Times in Bottom Two: | 3 (Ep. 1, 2, 3) |
| Episode Eliminated: | Episode 3 |
Akashia was known for her looks, beauty, and shadiness on the show, and for wearing very little clothing.
Akashia was eliminated on the third episode, being in the bottom for the third consecutive time.
In her introduction video for RuPaul's Drag Race, she described herself as "Crazy, real and honest".
Eric believes that drag allows him to be an actor and get away with things more than he could as Eric.
Performing as Akashia, her goal is to entertain. She always aims to please the audience, prove her capabilities and leave them wanting more.
Drag Name Origin
Akashia's drag name comes from the vampire Akasha from the movie Queen of the Damned, based on the novel by Anne Rice and played by Aaliyah in the movie. She likes vampires and has previously dressed up as Akasha for Halloween.
Elimination
Akashia was eliminated on the third episode of RuPaul's Drag Race.
The 3rd episode's name was called the "Queens of All Media" where the queens had to channel their "Inner Oprah". Their first task was to read off a teleprompter to the camera about current events. Their second task was to pitch a chosen product as Oprah does on her "My Favorite Things" specials. Their final task was to interview celebrity guest judges Tori Spelling and Dean McDermond.
The causes of her elimination first reflected the main challenge. Akashia messed up reading the teleprompter & later froze during her product pitching. Akashia refused good manners by not standing up and greeting Tori and Dean as they arrived on the set, and she didn't say goodbye to them as they left. During Akashia's runway presentation, she slipped and fell.
The episode of Akashia's elimination was her 3rd time in a row in the bottom. She was out-shined by Shannel in her elimination but eliminated Tammie Brown and Victoria Parker in the previous 2 episodes.
Memorable Quotes
"If I was a girl, I'd be a stripper, or a slut pregnant with a whole bunch of children."
"I love the attention, I do. I love it, crave it..."
"Jade is very cute, um I might be a lesbian with him."
"Maybe the makeup is just afraid to stay on your face!" - to Victoria Parker as her makeup was running off.
"Every competition needs a bitch, and that bitch is ME and I'm happy with that. I tell it how it is and I'm fierce!"
"I can't believe I'm crying! I haven't cried in like, 4 years!"
Trivia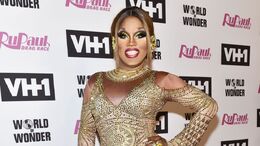 Ever since Season 1's ending, Akashia has worked various nights working with fellow contestants on the show.
Akashia's purpose for wearing the bronze dress on her final episode was to prove to the judges that there is more to her than wearing skimpy outfits, but she regretted this decision after her elimination.
Akashia was kicked out of his house at the age of 17 for being gay and really hasn't talked to her family prior to the show's airing.
Akashia lip-synced for her life every episode she competed in. She is the only queen to accomplish this that survived at least 2 lip-syncs.
She is the first queen to survive a lip-sync, as well as the first queen to lip-sync twice and thrice.
This means that she is the very first lip sync assassin of the franchise.
When Logo aired Season 1 as "The Lost Season" in 2013, they mistakenly showed a fan twitter account (@DragAkashia) as if it were Akashia's. She doesn't have an active Twitter.
Akashia has said she would for sure return for an All Stars season if asked.
Gallery
Season 1 Looks
Filmography
Television
Web Series
| Year | Title | Role |
| --- | --- | --- |
| 2009 | Under The Hood | Herself |
Lip Syncs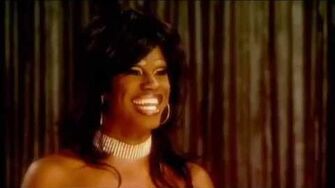 Follow Akashia
Community content is available under
CC-BY-SA
unless otherwise noted.