Aquaria is the drag queen name of Giovanni Palandrani, a performer, makeup artist, New York's IMG model and the Season 10 winner of "RuPaul's Drag Race".
Drag Name Origin
Aquaria got her drag name from her zodiac sign, Aquarius.
RuPaul's Drag Race
Aquaria

| | |
| --- | --- |
| Season Competed | Season 10 |
| Ranking: | Winner |
| Mini-Challenges Won: | 2 (ep. 4, 9) |
| Times as Team Captain: | 0 |
| Main Challenges Won: | 3 (ep. 4, 7, 11) |
| Times in Bottom Two: | 0 |
| Episode Eliminated: | N/A |
Before her season, Aquaria already was popular on Instagram, making some fans of the TV show believe (specially when she was announced as a contestant of Season 10) that she was all about beauty and with no talent. But Aquaria proved them wrong, doing a great job not only in most of fashion challenges, but also in performing and comedy ones like "Snatch Game".
Aquaria had some struggle with her diction during the competition and landed two times in the bottom three (on Episodes 8 and 10) but never in the bottom two.
On Episode 14, "Grand Finale", after lip syncing (for the crown) twice (first against Eureka and then against Kameron Michaels and Eureka at the same time) Aquaria was crowned the 10th "America's Next Drag Superstar".
Entrance Quote
"Bonjour!... Sorry to keep you waiting."
Memorable Quotes
"My name is Aquaria and I am a superstar!"
"I don't define drag, drag is defined by me."
"I need something to stand out because RuPaul doesn't see the star in me, that means that I'm not showing him my star..."
"The key to doing well in this challenge is keeping your lip-sync straight, your choreography gay, and your characterization bicurious."
"Some girls in the werkroom chose to read books, I chose to turn looks."
"Oh! Come on, Buzz Lightyear!"
"Yasss! C'mon Postmates!"
"My humor comes from a... very confused place in my brain."
"Any hole is a goal." (as Melania Trump on "Snatch Game").
"It's alright Barack, no worries." (to RuPaul on "Snatch Game")
"I can't see shit!"
"The only vers I am is Versace."
"I am very comfortable in front of a camera and I love me a good photoshoot."
"I can tell by the twinkle in RuPaul's eyes that he is living for this!"
"If you pee clear, cheer!"
"Sometimes in life you're not always given a second chance. But if you do, take advantage of it and go out with a bang." (winner acceptance speech)
Trivia
Aquaria has being doing drag since 2014;
Her drag mother is Season 4 winner Sharon Needles. This makes Aquaria and Sharon the only drag mother/daughter duo to both win a season;
Aquaria studied at the Fashion Institute of Technology in New York City, majoring in womenswear and living in the dorms. However, she dropped out after the second week of her sophomore year;
Before the show, she trained as a dancer for 4 years and hosted parties at Art Basel;
She's often confused with Miz Cracker in New York's drag scene;
She's the 2nd contestant with the most followers prior to her season's cast reveal after Plastique Tiara
Season 10 Looks
Videos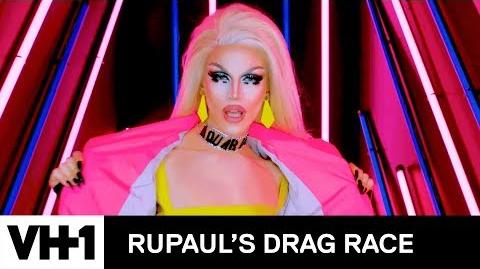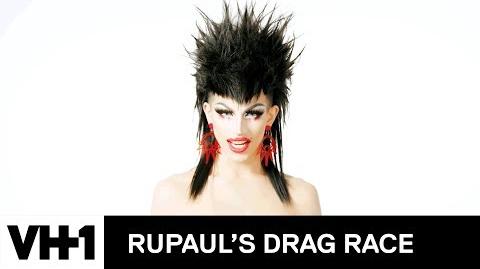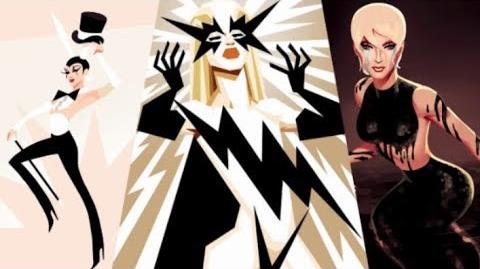 Discography
 Singles
ㅤ
Appearances
"Looks" (2016) by Linux ft. Aquaria
"American (Season 10 Remix)" (2018) by RuPaul ft. Aquaria, Asia O'Hara, Eureka & Kameron Michaels
Social Media