Asia O'Hara is the stage name of Antwan Lee, a drag queen, performer, costume designer, and vlogger who competed on Season 10 of "RuPaul's Drag Race" where she placed 4th.
Asia comes back to appear in RuPaul's Drag Race Vegas Revue, where she's followed as she prepares to lead the "RuPaul's Drag Rave Live!" residency show among US drag race other queens.
Name Origin
"Asia" comes from a relative with whom she had a strong relationship with when beginning her drag career. "O'Hara" comes from her drag mother, Josephine O'Hara.
Drag Family
Asia's drag mother is Josephine O'Hara, a pageant queen from Texas. Her drag grandmother is Sweet Savage. O'Hara also shares her drag father Bob Taylor with Trinity The Tuck and sometimes used the name "Asia T. O'Hara", with "T." standing for Taylor, which comes from the House of Taylor which was founded by Bob. Asia most notably has two drag children: Phi Phi O'Hara who competed on Season 4 and All Stars 2, and Kylee O'Hara Fatale who competed on Trinity's Twitch competition Love For The Arts.
RuPaul's Drag Race
Asia O'Hara

| Season Competed | Season 10 |
| --- | --- |
| Ranking: | 4th Place |
| Mini Challenges Won: | 4 (Eps. 2, 6, 8, 11) |
| Times as Team Captain: | 1 (Ep. 2) |
| Times Placed High: | 3 (Eps. 2, 10, 11) |
| Maxi Challenges Won: | 2 (Eps. 3, 9) |
| Times Placed Low: | 2 (Eps. 4, 7) |
| Times in Bottom Two: | 1 (Ep. 8) |
| Episode Eliminated: | Episode 14 |
Entrance Quote
Season 10
"Well guys, Texas is back in the house."
Secret Celebrity Drag Race
"Now, let's teach these butterflies how to fly, shall we?"
Memorable Quotes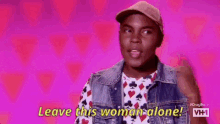 "I'm from Texas and we wear fringe."
"If ever I'm in the bottom I'm gonna say: so did ya'll not... yall don't remember, she h... she was a sponge!? Do y'all not remember 'miss thing' was a sponge?" (referring to Monét X Change)
"Is that a grapefruit on her head?"
"Y'all stop getting things y'all don't know how to work with!"
"And your talent is in the Bottom 2." (to Monét X Change)
"This ho gon need a nickname." (referring to Miz Cracker)
"Ooh, she mad y'all."
*makes face in background*
"You hit like a girl, too bad you don't look like one." (to RuPaul)
"It's about to be Asia O'Hara's Drag Race! I'm about to own this whole building!" (after RuPaul accidentally slapped her)
"Team captain? I call foul."
"A bangin' body with a hurricane face!"
points into the camera* "You betcha!" (in Breastworld)
"A cock-a-doodle-DON'T!" (in Breastworld)
"I am just living my tweety bird fantasy." (referring to her "Feathers" runway look)
"Where do these keep coming from?" (referring to Monét X Change's sponges)
"Another day, another dollah."
"She don't know the words!" (on Monique Heart's lip-sync)
"I screwed up all those words!"
 *brings drink to mouth* "And then on top of that" *puts down drink* "Oh I'm not done! And then on top of that..."
 "On a scale of one to ten, I'm gonna give myself an eight, [[[Aquaria]] a seven, Monét a six, and Yuhua a two. Imma have to do the math and get back to you, but I don't think that averages out to a winning performance."
 "It was through dressing up like a woman I learned how to become a man."
 "The person who I do not think is a star in this line up is Miz Cracker, or Miz Crumbs."
 "Her name was etched in sorrow, but now it's blasted in lights! With beauty that could blossom out of dark cold nights. Her quest to find a brightness through her darkest day. American dreams are built of words we did not say. She is you and them, she is me and him, she's the stars and stripes flying high. Red, white, and blue, she is me and you, she's American through and through." (verse in American)
 "I am busy!"
 (singing) "We're gonna build a Brimnes from IKEA! We're gonna build a Brimnes from IKEA!"
Trivia
Asia has been doing drag since 2003.
She won 11 notable titles in drag pageants before the show.
She's featured in the 4th edition of the "Christmas Queens" album.
She's the 3rd "RuPaul's Drag Race" contestant with the surname "O'Hara". The 1st two were Eureka O'Hara and her own drag daughter Phi Phi O'Hara.
She is tied with Alaska for winning the second most amount of mini-challenges with 4 wins. She is only beaten by Detox who has won 5.
She's the second queen to go off on RuPaul at a reunion, the first being Tammie Brown.
At the Season 10 finale, she was supposed to have butterflies fly out of her breasts and bracelets, however, her reveal failed as the butterflies had been sedated and did not wake up in time, which resulted in her elimination.

This makes her the first queen to feature live animals during a lip-sync.

Asia is the only queen that made top six on Season 10 that hasn't been apart of a double shanty at some point. Monét won a lipsync with Manila Luzon on All Stars 4, Miz Cracker won a lipsync with Morgan McMichaels on All Stars 5, Kameron won a lipsync with Eureka, and Aquaria won a lipsync with Eureka.
Asia won several prestigious pageants including Miss Gay USofA in 2007 (also won by Alyssa Edwards in 2006 and Kennedy Davenport in 2019), Miss Gay America in 2016 (also won by Alyssa Edwards and Coco Montrese in 2010), and All American Goddess in 2012 (also won by India Ferrah in 2008, Alyssa Edwards in 2010 and Alexis Mateo in 2016). She was also Alyssa's first runner-up for Miss Gay USofA in 2006.
Asia was one of the contestants on RuPaul's Drag Race: Live in Las Vegas. Other contestants include Aquaria, Kim Chi and Vanessa Vanjie Mateo.
After Trinity The Tuck (Love For The Arts) and Brooke Lynn Hytes (Canada's Drag Race), Asia is the third RuGirl to host a show, as she is the host of Drag Race Live.
Gallery
Season 10 Looks
Celebrity Drag Race 1 Looks
Vegas Revue
Videos
Discography
Singles
"Queen for Tonight" (2018)
ㅤ
Appearances
Social Media
Community content is available under
CC-BY-SA
unless otherwise noted.