Coco Montrese is the stage name of Martin Cooper, an American drag performer, pageant contestant and Las Vegas entertainer. Cooper is best known as being a contestant on Season 5 and All Stars 2 of RuPaul's Drag Race. Her time on RuPaul's Drag Race often surrounded her feud with Alyssa Edwards that began before the show's run.
Coco became known for her strong lip-syncing skills which saved her from elimination a number of times. Coco placed in the bottom two a record-breaking four times while on her original season. She was later eliminated in Episode 10, losing out to Detox. Her strong personality, rivalry with Alyssa, and status as a "lip-sync assassin" led to her earning a spot on All Stars 2.
RuPaul's Drag Race
In November 2012, Logo announced that Coco Montrese was among 14 drag queens who would be competing on the fifth season of RuPaul's Drag Race. During episode 1, "RuPaullywood or Bust", a rivalry between Montrese and fellow contestant Alyssa Edwards emerged. Both queens had previously competed in the 2010 Miss Gay America competition. The rivalry between both queens came from the fact that Alyssa was disqualified from the competition after being crowned, with Coco, the runner-up, taking her crown. The rivalry between the two is a major focal point during much of Season 5.
In Episode 4, "Black Swan: Why It Gotta Be Black?", Coco won her first mini-challenge, and was made a team captain. During the week, the queens were challenged to prove their elegance and dancing skills by starring in a ballet based on the life of RuPaul. Coco shocked everyone when she picked Alyssa as her first choice on her team. In her interview, she stated that she did this because of Alyssa's dancing abilities.
The main challenge of Episode 6, "Can I Get An Amen?" had the queens record a "We Are the World"-inspired charity single. Coco Montrese was paired up with Alyssa Edwards, much to Coco's frustration, and were assigned the first verse. Coco landed in the bottom two for the second time (the first being against Monica Beverly Hillz) for being too much in her head during the challenge, along with contestant Jade Jolie, but was ultimately saved from elimination.
Coco won her first and only main challenge on Episode 7, "RuPaul Roast" where she was praised by the judges for her whole performance and her look.
Alyssa and Coco had to lip-sync against each other in Episode 9 "Drama Queens", when they both landed in the bottom two. Alyssa was ultimately eliminated, with Coco getting to stay one more week, which did not settle well with fans. On Episode 10, "Super Troopers", the queens were challenged to give a gay veteran a drag makeover. After Coco's veteran's makeup received very negative feedback from the panel judges, Coco landed in the bottom two once again where she lip-synced against fellow contestant Detox. Coco was finally eliminated, after being in the bottom two a total of four times (record beaten by Roxxxy Andrews who placed five times in bottom) , placing 5th in the competition.
All-Stars 2
On episode 1, the queens were challenged to compete in RuPaul's All-Star Talent Show Extravaganza. Coco decided to do a dance routine, but the judges said her outfit was so long, they couldn't see the dance. The judges also thought the dance was "predictable", her makeup was terrible and noticed that she didn't have enough time to make her hands to same color as her face. After the lip-sync between Roxxxy Andrews and Tatianna, Roxxxy won and decided to send Coco home. During the credits, you see Coco talking to the camera when a video from RuPaul starts and she tells Coco that she has the chance to return for her revenge.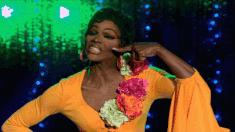 Before being invited to All Stars, she was in the hospital after her lungs collapsed while being on tour. She stated that she didn't eat while she was traveling, which led to the collapse. She said that she originally didn't tell anyone so the voting process on All Stars 2 would be fair. As of today, she is healthy and eats normally.
RuPaul's Drag Race Stats
Coco Montrese
| | | |
| --- | --- | --- |
| Ranking: | 5th Place | 10th Place (Last) |
| Mini-Challenges Won: | 1 (ep.4) | 0 |
| Times as Team Captain: | 1 (ep.4) | 0 |
| Main Challenges Won: | 1 (ep. 7) | 0 |
| Times in Bottom Two: | 4 (ep. 3, 6, 9, 10) | 1 (ep. 1) |
| Episode Eliminated: | ep. 10 | ep. 1 |
Entrance
Season 5
"Oh boys, the diva has arrived!"
All Stars 2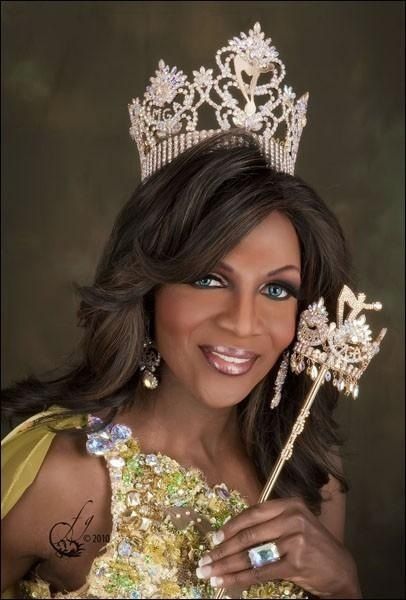 "Orange you girls happy to see me?"
Memorable Quotes
"I'M NOT JOKING, BITCH!" (To Alyssa Edwards)
"I lost all hope today."
"Serena ChaCha.... Better ChaCha your way outta here! Ole!"
"Don't TRY it, 'lil boy!" (To Serena ChaCha in Episode 2's untucked)
"No RuPaulogies."
"Get her, Jade!"
"The only thing funny about Alyssa is her overbite."
"You a shady bitch."
"Yeah, thanks Detox."
"Yes girl! Look how orange I look!'' (To Alyssa Edwards)
"Oh I'm not holding shit back, oh at all." (After being told she can return for RuVenge in All Stars 2)
"Fuck you, Alyssa!"
Drag Name Origin
Her drag mother Mokha Montrese named her Coco Montrese. Coco almost named herself Paris.
Gallery
All Stars 2 Looks
Trivia
During season 5's "Snatch Game", Coco impersonated singer Janet Jackson, a celebrity she regularly impersonates during her Las Vegas show.
She is the first queen to be eliminated with the "Lip Sync For Your Legacy" format.
She is one of two queens, along with Season 11 contestant Ra'Jah O'Hara, to lip sync four times in one season.
Coco is one of the only queens to place in the bottom 2 in their season 3 times and not be eliminated for the third lip-sync. The others to do this are Jujubee of Season 2, Alexis Mateo of Season 3, Darienne Lake of Season 6, Kameron Michaels of Season 10, and Ra'Jah O'Hara of Season 11.

She's also one of only two queens to lip-sync 4 times while being in the bottom 2, the other being Ra'Jah O'Hara.

She appeared on Toddlers and Tiaras as a judge of the Mr. and Ms. Nevada pageant along with Season 4's Chad Michaels and Season 8's Derrick Barry.
She is the drag mother of Season 11 contestant Kahanna Montrese.
Coco Montrese won Miss Gay America in 2010, replacing Alyssa Edwards. The pageant was also won by Asia O'Hara in 2016.
Coco trained Alexis Mateo for her first pageant.
Follow Coco
Community content is available under
CC-BY-SA
unless otherwise noted.