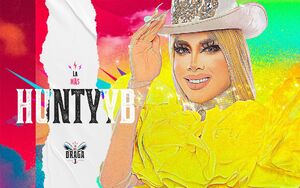 Huntyy B is the stage name of Edgar Fenty de la O, a Mexican drag queen and performer, best known for being a contestant on Season 3 of the YouTube show La Más Draga.
Track Record(s)
Huntyy B
Seasons Competed:
LMD 3
Ranking:
11th Place
Points Total / Average:
38
9.5
Maxi Challenges Won:
0
Mini Challenges Won:
0
Times Placed High:
0
Times Placed Low:
0
Times in Bottom:
2 (Eps. 3, 4)
Episode Eliminated:
Episode 4
Memorable Quotes
"Por siempre suya, la muñeca del norte."(Farewell quote)
"Tengo varias fragmentaciones porque ya estoy medio loca."
"Me la pelas."
Trivia
She is the first queen from Chihuahua to compete on the show.
She is the son of a pastor.
Her mother passed away six months prior to the show.
Gallery
La Más Draga 3 Looks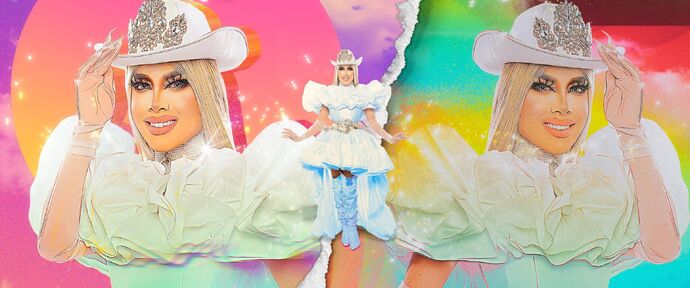 Filmography
Web Series
Social Media
Community content is available under
CC-BY-SA
unless otherwise noted.