'RuPaul's Drag Race' Profile: Trixie Mattel
Trixie Mattel is the stage name of Brian Firkus, a drag queen, performer, comedian and music artist best known as a Season 7 contestant of RuPaul's Drag Race and the winner of All Stars 3.
Following the success she got thanks to the show, Trixie started presenting a web show with Katya, entitled "UNHhhh", on the WOWPresents' YouTube channel. They later starred on their new show entitled "The Trixie & Katya Show" on Viceland. She also started her musical career and now has a makeup collection with Sugarpill called "Oh Honey!". She recently launched her own cosmetics brand called Trixie Cosmetics and starred in her own documentary called Moving Parts.
Drag Name Origin
One of the options was Cupcake, but Mattel choose Trixie as her name because when she was younger, she had a rough relationship with her stepfather. Whenever she was acting too feminine, her stepfather would call her Trixie like it was a slur. When she was 18 she had to step in for a person who played "Dr. Frank N. Furter" in "The Rocky Horror Picture Show". It just so happened that the character's name was also Trixie, which felt like fate.
She started her career only as Trixie, but nobody really knew her name so they referred to her as "the new girl who looks like a Barbie doll". She later chose Mattel as an homage to Barbie, her number one visual inspiration. As a child, she wasn't allowed to have a Barbie, so she became one.
RuPaul's Drag Race
Trixie Mattel
Statistics
Season 7
All Stars 3
Placement
6th Place
1st
(Winner)
Main Challenges Won
1 (Ep. 8)
2 (Eps. 5, 7)
Mini Challenges Won
2 (Eps. 2, 9)
0
Times as Team Captain
1 (Ep. 2)
0
Times in Bottom
2 (Eps. 4, 10)
2 (Eps. 4, 6)
Episode Eliminated
Episodes 4 & 10
N/A
Season 7
On Season 7, Trixie was a contestant seen by many as an early front-runner and one of the fan favorites because of her funny personality as well as her unique style. However, she stayed safe until be eliminated on Episode 4, after lip-sync against her close friend, Pearl.
Trixie's elimination insparked outrage among fans and has gone down in "RuPaul's Drag Race" history as one of the most shocking and premature eliminations, making many viewers argued that RuPaul's decision seemed to be purposefully controversial. Some fans even started an online campaign to get her reinstated.
On Episode 8, all the eliminated contestants were brought back, each one that stayed in the competition had to be paired up with one of them and create a conjoined Twins-inspired look. The winners were Pearl and Trixie, which made Mattel rejoin the competition just to be eliminated again in Episode 10.
All Stars 3
On "All Stars 3", Trixie was the first queen to enter the "Werk Room" and was joined by 9 other contestants of the season, quick to joke about some of the entrance looks in her confessionals. The mini challenge was the infamous "Reading is Foundamental" challenge, in which she performed well, like in most of the comedy challenges, except "Snatch Game" where she played RuPaul, ending in the bottom 3 after a bad performance.
Trixie landed in the top 3 times (Episodes 3, 5 and 7) and won 2 challenges (episodes 5 and 7) but never won a lip-sync for your legacy. Trixie also landed in the bottom twice (episodes 4 and 6).
After a jury made up of the 6 eliminated queens cast their votes for who should be in the Top 2, they came to a conclusion. The two queens would be Trixie and Kennedy Davenport. After lip-syncing to "Wrecking Ball" by Miley Cyrus, RuPaul decided that the winner would be Trixie. In her speech, she said essentially that she would use her title to make the judges proud.
Entrance Quotes
Season 7
"This isn't Maury Povich?!"
All Stars 3
"Oh, honey... That's how I roll."
Holi-Slay Spectacular
"Merry Christmas , you filthy animals! ... And a happy new year!"
Memorable Quotes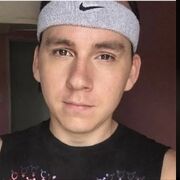 "Oh, honey!"
"AHHHHHH!"
"Ginger, does someone of your body type prefer to be called a short person or a bean bag chair?"
"C'mon chin strap!" (referring to Pearl's entrance outfit)
"I went to your mom's birthday party." (to Jasmine Masters after she said Trixie looked like she was dressed for a birthday)
"Alright, public school, calm down."
"I paint for the check cashing place down the street."
"Violet, I don't believe the rumors. I don't believe you took Sharon Needles' crown. I don't believe you're taking this one either."
"Ginger Minj, did you really save Carol Anne from the poltergeist in the TV?"
"Katya, where'd you get your outfits, girl, American Apparently Not?"
"I don't know what the worst thing is about kissing you: tongue, dry mouth, your beard, your red lipstick, your smoker breath or your attitude" (to Katya)
"Acid Betty, in 'Untucked' did you or did you not come for me?"
"I mean, if I had to pick someone, I'm very sexual with my heart and so I wouldn't have sex with someone I didn't care about, so I care about (Katya) the most."
"I like my men like I like my coffee... incapable of loving me back"
"I will not Jodie Foster this kind of behavior." (on "UNHhhh", Episode 22)
"Do you guys have any friends that are liars? How do you deal with them? Comment below." (referring to Katya)
"Hi, I'm the chemical burn from the spiral perm, Trixie Mattel." (on "UNHhhh", Episode 34)
"Hi, I'm the star of a soft-core Iraqi porn, stuck between Iraq and a hard place." (on "UNHhhh", Episode 45)
"If you're going to come to the playground, bring some FUCKING toys!" (referring to Acid Betty and her interaction at the Season 8 finale on "Hey Queen")
"Snatching trophies? *laughs* I am a trophy." (on "All Stars 3" Trailer)
"I belong in the 'Drag Race Hall of Fame' because I'm Roxxxy Andrews and I'm here to make it clear, I know you love me baby so that's why you brought me here." (on "All Stars 3: Meet the Queens")
"Everybody says, 'Oh my god, Trixie! It must be so amazing, it must be like everything's just handed to you!', and the truth is, yes. Everything is just handed to me. Unfortunately, I have two hooks." (on "All Stars 3: Meet the Queens")
"Winner winner, chicken... dinner." (as RuPaul on "Snatch Game")
"Mayhem did a cartwheel in a gown! I can't do a cartwheel with 4 people operating my limbs." (as a cameo on Season 10)
"Roxxxy Andrews just jumped out of her seat at a gay bar." (referring to Aquaria slapped Jinkx Monsoon, on Season 10)
"Hi, I'm the big gulp you get behind the 7-11, Trixie Mattel!" (on "UNHhhh", Episode 33)
"And the winner is... Kelly Mantle!" (referring to Violet Chachki's winning the taping face mini challenge on Season 7)
"Thank you for flying Christian Airlines, in case of an emergency please sip on a Capri Sun and know that this is God's Plan" (UNHhhh)
"If the Lord can lead you to it, he can lead you through it." (on "UNHhhh", Episode 63)
"Hi, I'm the British Lady who hates time. A fucking clock destroyer, Trixie Mattel!" (on "UNHhhh", Episode 87)
"Are you sure you're not Michelle?" (to A'keria Chanel Davenport on Season 11)
"Everybody's born without pubes!" (on "UNHhhh", Episode 77)
"She's selling McMuffins, she's doing fine." (referring to Shangela's commercial ad for McDonalds.)
"She orders off the $1 Menu, not the $100,000 Menu."
Well I'm a PI so I'll do what i can, pee in her eye (UNHhhh 91)
Oh wow.
(southern accent) Katya: I heard some kinda gay talkin' going on

Trixie: The whole hallway smells like cum (I Like to Watch)
Trivia
Trixie Mattel grew up in a poor half Ojibwe family;
Mattel is vegetarian (since the age of 9) and atheist;
She is 5'11 (1,80 m);
She attended the University of Wisconsin-Milwaukee for musical theatre with Max;
She is often jokingly nicknamed "Tracy Martel" by fans, which originated from a pageant in which a drunk announcer forgot her actual drag name;
Her albums titles, "Two Birds" and "One Stone", are a play on the saying "to kill two birds with one stone";
She portrayed herself on the final episode of "American Horror Story: Roanoke";
She was made into a "Funko Pop!" figurine;
She can play the guitar and the autoharp, as seen on "All Stars 3" where she played the autoharp and sang;
She's the 1st eliminated contestant to return in her own season and stay past the episode in which she returned, breaking the so-called "Returning Queen Curse";
Trixie is the first non-runner up queen to win "All Stars", later followed by Monét X Change & Trinity the Tuck, and the first winner to be a returning queen on her original season. She is also the winner with the lowest DOB score (1) and the only winner to have the fourth highest score of the season that they won.
On "Untucked" Season 8, Episode 3, it was revealed that Kim Chi was the one who called Trixie to go to Chicago and helped her get her first job, as according to Trixie, it was difficult for her to find one in Milwaukee. Before they went to Greyhounds, they listened to K-Pop music while on their way there;
Season 9 queen Jaymes Mansfield made a Michelle Visage puppet for her;
She was up for elimination in the 4th episode on both of her seasons;
After Season 9 winner Sasha Velour, she's the 2nd overall winner not have the most challenge wins on her season, followed by Yvie Oddly on Season 11;
After Jinkx Monsoon in Season 5 and Sasha Velour in Season 9, Trixie is the 3rd winner not to have won a challenge within the first 3 weeks of her season. She won her 1st main challenge in the 5th episode of "All Stars 3". She was followed by season 10 winner, Aquaria;
She's the 1st winner to place in the Bottom more than once in her winning season, followed by Monét X Change;
She's the only winner to never have placed highest in a challenge during the season she won. Although Trixie won 2 challenges, she lost both lip-syncs following those challenges;
She's the 1st Native American winner and the 1st "All Stars" winner not to be entirely of caucasian descent;
She's the 1st winner to place in the Bottom on "Snatch Game";
She's the 1st and only contestant to lip-sync 4 times without eliminating someone (although, Trixie did win her final lipsync against Kennedy Davenport though in that case, Kennedy was eliminated by RuPaul rather than Trixie);
Due to everyone winning "Holi-Slay Spectacular", she's the 1st and currently the only contestant to win 2 seasons;
She has stated in "UNHhhh" that her backup for "Snatch Game" in "All Stars 3" was Dolly Parton;
She is the only winner of Drag Race (including the Original series and All Stars) not to compete in a makeover challenge;

Although this can be contended as she was made-over by Pearl, however, she wasn't the one applying the makeover, she was the "canvas";

Trixie is the third most followed queen on Twitter, only surpassed by Katya and Bianca Del Rio.
Trixie is the only winner to beat someone who placed higher than them on their original season (Kennedy Davenport). Kennedy on Season 7 placed 4th while Trixie Mattel placed 6th (Original Placement 11th).
Discography
Albums
As Trixie Mattel
"Two Birds" (2017)

Mama Don't Make Me Put On The Dress Again
Make Up Your Mind
I Know You All Over Again
Seen My Man
I'll Wear Your Ring
Bluegrass
Seen My Man - Wisconsin Demo [Live])

"One Stone" (2018)

Little Sister
Break Your Heart
Soldier
Red Side of The Moon
Moving Parts
The Well
Wind Up Man

"Trixie Mattel: Moving Parts (The Acoustic Soundtrack)" (2019)

Moving Parts (Guitar Version)
Backwoods Barbie
Heavy Crown
Hello, Goodbye, Hello
Keep On The Sunny Side
Kitty Girl (AS3 Version)

"Barbara" (2020)

Malibu
We Got The Look
Girl Next Door
Jesse Jesse
Gold
I Don't Have A Broken Heart
I Do Like You
Stranger (cover of Lavender Country's I Can't Shake the Stranger Out of You)
EPs
"Homemade Christmas" (2017)

Christmas without You
The Night Before Contact
All I Want for Christmas is Nudes
Singles
"Moving Parts (Acoustic)" (2017)
"Yellow Cloud" (2019)
Appearances
"Geronimo" by RuPaul ft. Trixie Mattel
"Eggs" (2016) by Lucian Piane, Ginger Minj & Trixie Mattel
"Kitty Girl" (2018) by RuPaul ft. All Stars 3 Cast
"Chapstick" (2019) by Todrick Hall ft. Trixie Mattel
As Brian Firkus
EPs
"Greener" (2009)

Where The Grass is Much Greener
Still Can't Have You
Hello, Goodbye, Hello
Singles
"You Belong with Me" (2009)
Gallery
Season 7 Looks
All Stars 3 Looks
Holi-Slay Spectacular
Videos
Social Media
Community content is available under
CC-BY-SA
unless otherwise noted.