Victoria "Porkchop" Parker is the stage name of Victor Bowling, a female illusionist from Raleigh, North Carolina. She was born on January 16, 1969. She is the Winner of Miss Continental Plus 2000. Porkchop competed on the first season of RuPaul's Drag Race. She was eliminated on Episode 1 (best known as the series premiere), placing 9th and being the first queen in drag race history to be eliminated.
Victoria started doing drag because she has been performing and entertaining since a very young age. Victoria is experienced in not only Female Impersonation but also in show choir, theatre and acting. According to the first episode of RuPaul's Drag Race, Porkchop started doing drag on January 16, 1987.
Victoria believes that Drag and Female Impersonation have two different meanings. Victoria defined drag as "Dressed as Girl" according to the dictionary, and one that goes out to a gay bar dressed as a woman to have a good time. Porkchop felt Female Impersonation meant "a male dressed as a woman for entertainment purposes." Victoria defines herself as a Female Impersonator, not only because of its meaning but because it's a career, it's something fun she does for a living, and when he goes home she takes off her makeup and lives life as a man.
Victoria's most memorable moment was winning a pageant a year prior to entering the show, performing alongside Erica Dunlap, the former Miss Real America. Porkchop addressed that she and Erica wore matching costumes as well.
Victoria's goal is to entertain, have fun on stage, and please the audience. Victoria wants to make the people in the audience forget their problems and enjoy her performances and the show for a good couple of hours.
In her introduction video for RuPaul's Drag Race, she described herself as "Diva, Charismatic, and Talented", as the queens were required to describe three words about themselves.
Drag Name & Origins
She started as Victoria René Parker since a pageant girl had to have three names in the '80s and '90s. Her given name is Victor, so it was natural for her drag name to be Victoria. Parker is from a former Miss North Carolina Joni Bennett Parker. She got Porkchop from making good fried pork chops and her drag mother Carmella Marcella Garcia saying, "She loves my fried pork chops."
Prior to Drag Race
Parker is a very successful Pageant Queen, having attended over 200 pageants and winning over 100 of them. She has also won four national titles including Miss Continental Plus in 2000.
She was also featured in the documentary Pageant in 2008.
RuPaul's Drag Race
Drag Race Statistics
Victoria "Porkchop" Parker

| | |
| --- | --- |
| Season Competed | Season 1 |
| Ranking: | 9th |
| Mini-Challenges Won: | 0 |
| Times as Team Captain: | 0 |
| Main Challenges Won: | 0 |
| Times in Bottom Two: | 1 (ep. 1) |
| Episode Eliminated: | Episode 1 |
Season 1
Porkchop was fifth to enter the workroom and got along well with the other queens. She enjoyed the visuals of both the Pit Crew and Mike Ruiz. In the first mini-challenge, a car wash themed photoshoot with the pit crew, Victoria spent a lot of time flirting and looking at the models instead of the camera, which she was later criticized for by the judges.
The main challenge was called "Drag on a Dime" where the queens had to make a fashionable outfit made from items from a dollar store. Porkchop mentioned in confessionals that her sewing skills went as far as sewing on buttons. While creating her dress, Porkchop opened up to the other contestants about how different the past drag scene was, explaining how she's been shot at and attacked for being a female impersonator.
Porkchop's dress was criticized for being disjointed, being described as looking like "a football field" by fellow contestant Akashia.
Victoria "Porkchop" Parker was eliminated on the 1st episode of RuPaul's Drag Race.
The cause of her elimination was the fact that she couldn't sew a whole dress together. Victoria confessed that her final outfit was the first outfit she has ever made, and RuPaul addressed that as a part of why Victoria was in the bottom two, alongside Akashia. Victoria also accidentally stumbled on the runway while lip-syncing for her life which caused her to be the first queen to ever sashay away.
Post Season 1.
Porkchop has appeared in the audience of almost every Grand Finale of RuPaul's Drag Race, usually greeted by RuPaul with a "Hey Porkchop" and an "I always have a seat for you." She has become somewhat of a legend within the Drag Race universe and has been referenced many times.
During Season 8 when the queens were trying to figure out who RuPaul called Bob the Drag Queen says it should be Porkchop as she deserves another chance.
Porkchop appeared in the audience of All Stars 2's comedy show where she gave a disgusted and bored reaction to the routines, which resulted in a viral meme. She was also referenced in Winner Alaska's Read U Wrote U verse "Who's that bitch that's on the top? Oh wait that's me, hey Porkchop!"
She appeared in a gag during the Grand Finale of Season 9 where Mimi Imfurst picked up India Ferrah from her seat in the theatre in order for Porkchop to have a spot.
Porkchop also appeared on the third season of All Stars, where she lip-synced against Vanessa Hudgens, who was the guest judge that episode. Porkchop lost the lip-sync and was eaten by RuPaul.
Porkchop made a cameo in Episode 1 of Season 10 along with other Drag Race alumni. She also appeared in the finale lip-syncing alongside Vanessa Vanjie Mateo and Monét X Change.
Porkchop also appeared in the first mini-challenge of season 11, posing in a photoshoot with Soju.
She appeared in New York City , the series premiere of this Netflix Original in a cameo as a character named Porkchop. In the episode she was defended by Ruby Red after she was bullied by the owner of The Box, a drag club in the city that never sleeps.
Filmography
Film
| Year | Work | Role | Notes |
| --- | --- | --- | --- |
| 2006 | Trantasia | Herself | Documentary |
| 2008 | Pageant | Herself | Documentary |
Year
Work
Role
Notes
2009
RuPaul's Drag Race Under the Hood
Herself (Contestant)
2017
Hey Qween!
Guest
Episode: "Porkchop Parker & Nina Bo'Nina Brown"
Look at Huh!
Guest
Episode: "Porkchop Parker"
Memorable Quotes
"Victoria is very different from Victor, Victoria is very outgoing, very flirtatious, she likes to meet men, she likes to entertain, and I can do things as Victoria, that I could never get away with as Victor."
"I want a snickers!"
"I'm hungry!"
"Would you fuck me? I'd fuck me."
Trivia
Victoria Parker said if she were to look like anyone, it would be Elizabeth Taylor because Elizabeth is one of her idols. Porkchop always found Elizabeth a beautiful and fabulous diva.

Porkchop's other idols include Bob Mackie.

Victoria Parker had acid thrown on her face outside of a gay bar back in the late 1980s while doing an impersonation. She had to be rushed to the Emergency Room in drag. Her face has never been the same. She confirmed this on the 1st episode of the show.
She also had silicone injections done by an unlicensed nurse in 1999, resulting in Granuloma.
Victoria won a pageant with Erica Dunlap, the former Miss Real America.
Victoria won over 100 pageants, although attending over 200 of them & won over 4 National titles
Victoria was crowned Miss Continental Plus in 2000. The title was also won by Roxxxy Andrews in 2010. Victoria also won Miss Gay International Plus in 2005. Victoria was first runner-up to Necole Luv Dupree in the 2002 National Entertainer of the Year pageant.
Along with Alyssa Edwards, she appeared in the 2008 documentary, "Pageant," a film documenting five men competing in the Miss Gay America pageant.
She was the first queen to ever be eliminated.
Victoria was the oldest queen to compete on Season 1. She is the 3rd oldest drag queen to compete on the show along with Tempest DuJour, who was born in 1967 and Charlie Hides, who was born in 1964.
President Donald Trump has blocked her on Twitter.
Victoria was in one episode of E!'s "Botched" to fix the decaying skin on her nose from the Granuloma.[1] She also stated she was planning to retire at 50 on the episode.[2]
Victoria won the very first RuPaul's Drag Con Pageant. The first eliminated (Coco Montrese, Naysha Lopez, Pandora Boxx, Tempest DuJour, Vanessa Vanjie Mateo) competed for the crown in this pageant.
Victoria lip-synced alongside both Vanessa Vanjie Mateo and Monét X Change during the Season 10 finale.
Victoria is the highest placing queen to be eliminated first, placing 9th on her season.
Victoria is the first ever queen from North Carolina.
Gallery
Season 1 Looks
Lip Syncs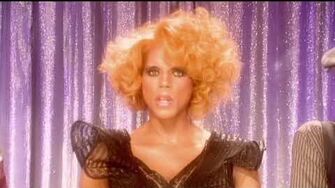 Follow Victoria
References
Community content is available under
CC-BY-SA
unless otherwise noted.